Motorcycle Enthusiasts, and W.I.R.E Members;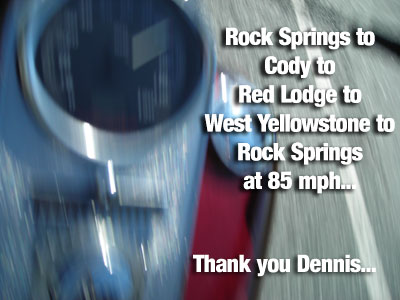 3 Days - 3 States - 10 riders - nearly 1000 miles...
So off we go to Cody - Red Lodge - West Yellowstone, with only one break down and one forgotten debit card!!!!
Ten riders - see photos - left Rock Springs with our fearless ROAD CAPTAIN - Dennis "the MENACE" guiding our way. We ran hard - better than 90mph on some stretches of those lonely Wyoming highways - and we safely made it to Cody for some food and beers. We then headed to Red Lodge, MT where we picked up 2 more riders (friends of Randy's - nice people too...) and headed over Bear Tooth Pass where we enjoyed a couple of beerz and the snow too.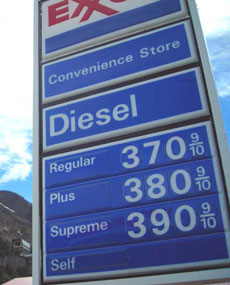 We paid $3.90 for gas in Cooke City. From there down into Yellowstone Park with a quick stop at Mammoth for some beerz and out to West Yellowstone to spend the night. We had some great BBQ and some beerz, a good night's sleep and we were off to finish the last leg of the run thru Idaho to Mesa Falls, over Teton Pass and off to Rock Springs. Of course, John had to spin a belt outside of Tetonia, ID - leaving him totally stranded and leaving everyone else scrambling to get a trailer to tow him home. Thanks to everyone who tried to arrange a trailer for me... you guys are the best!
Hope you enjoy the photos!!!!! Go there now !

The Prez

See my Quicktime (go here to d/l the free player) movie on the road and nearly dropping my camera at 65mph!
camera drop movie 4mb
(right click and choose save target as...)
Allen's beerwagon ! 16mb
(it's a huge file so be patient or right click and choose save target as..)